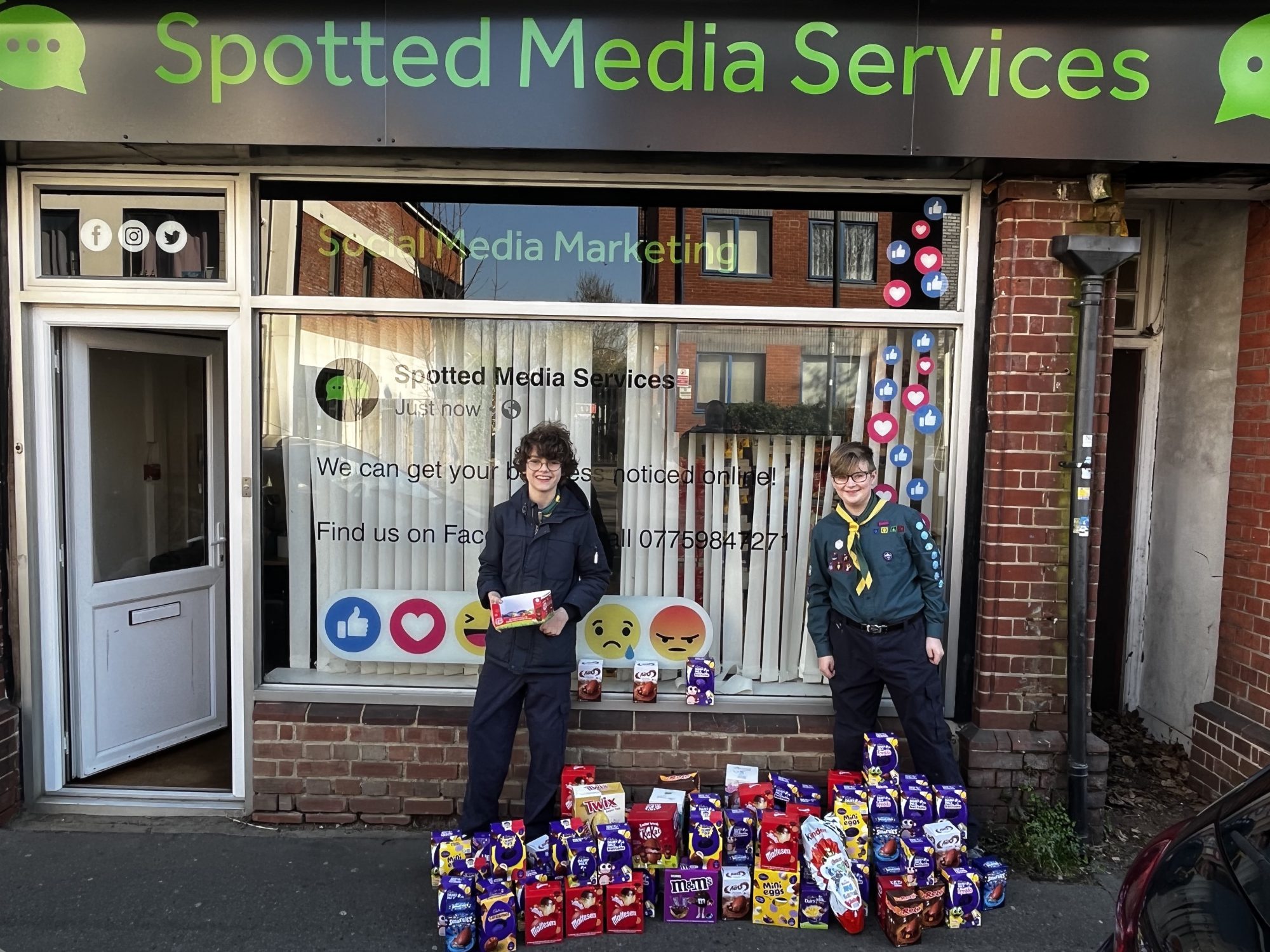 4th Worth Scouts and Beavers have been busy collecting and donating Easter eggs over the past few weeks for the Spotted:Crawley Easter egg appeal. The appeal means that thousands of children across Crawley who may not receive an egg this year will be able to enjoy a chocolatey treat at Easter.
Two 4th Worth Scouts proudly volunteered to represent 4th Worth in delivering the eggs to Spotted:Crawley's HQ in the town centre.
In total, throughout the Scout Troop and Beaver Colonies we managed to donate 108 Easter eggs towards the appeal. Well done!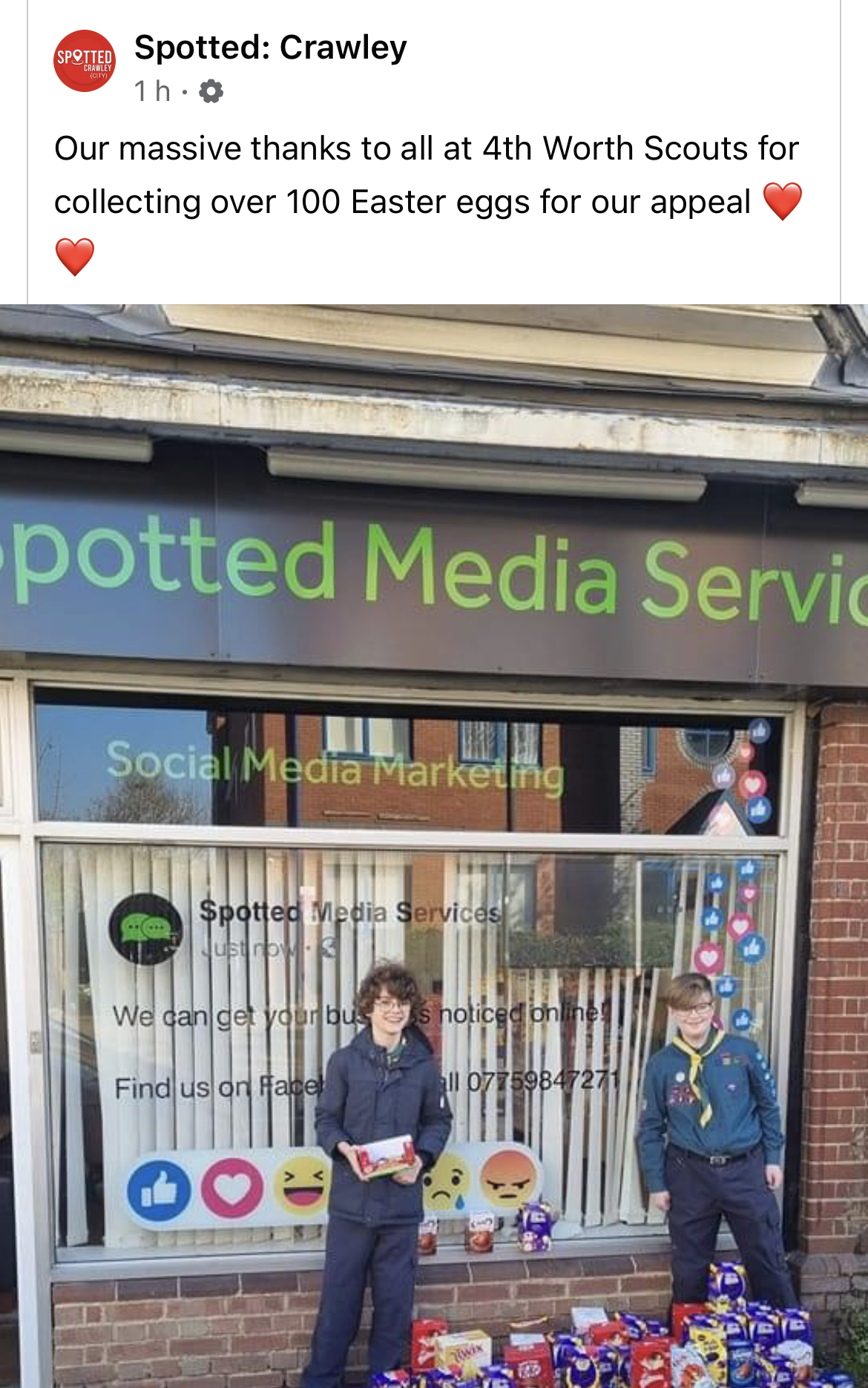 Jack Sharp, District Youth Commissioner