Sixteen Scouts plus assorted Young Leaders and Leaders from 7th Crawley recently enjoyed a winter camp sleeping in The Bunkhouse and using The Training Hut at the Adur District campsite, Hillside.
After the usual first night of not much sleep, a tasty breakfast had them fuelled and ready to go on a short Patrol Leader led hike, following a series of map references around the countryside. The leaders stayed behind, keeping in touch via walkie talkie radios, with the Scouts being given instruction in correct radio procedure. (Don't say "over and out", it's Just Wrong).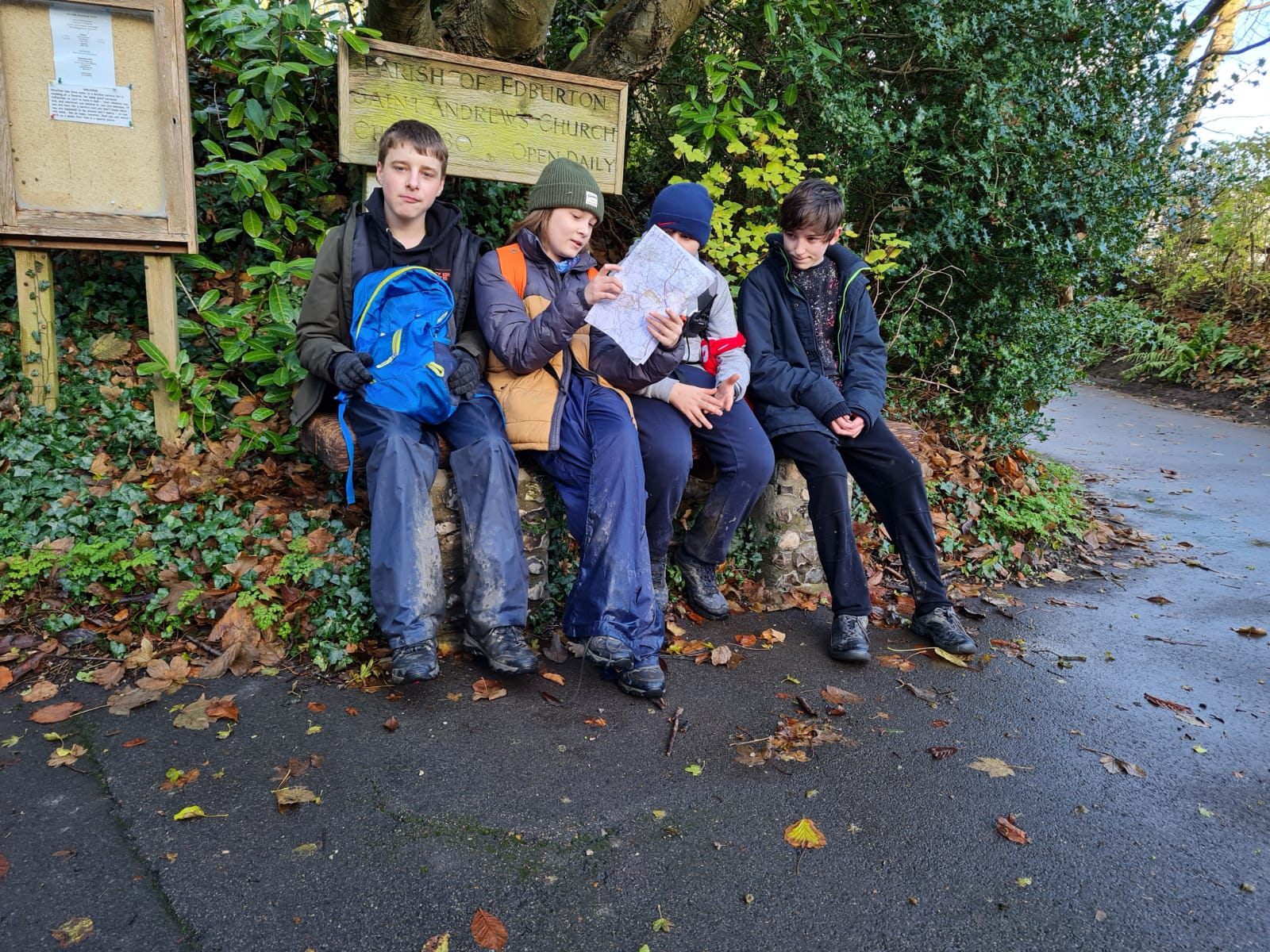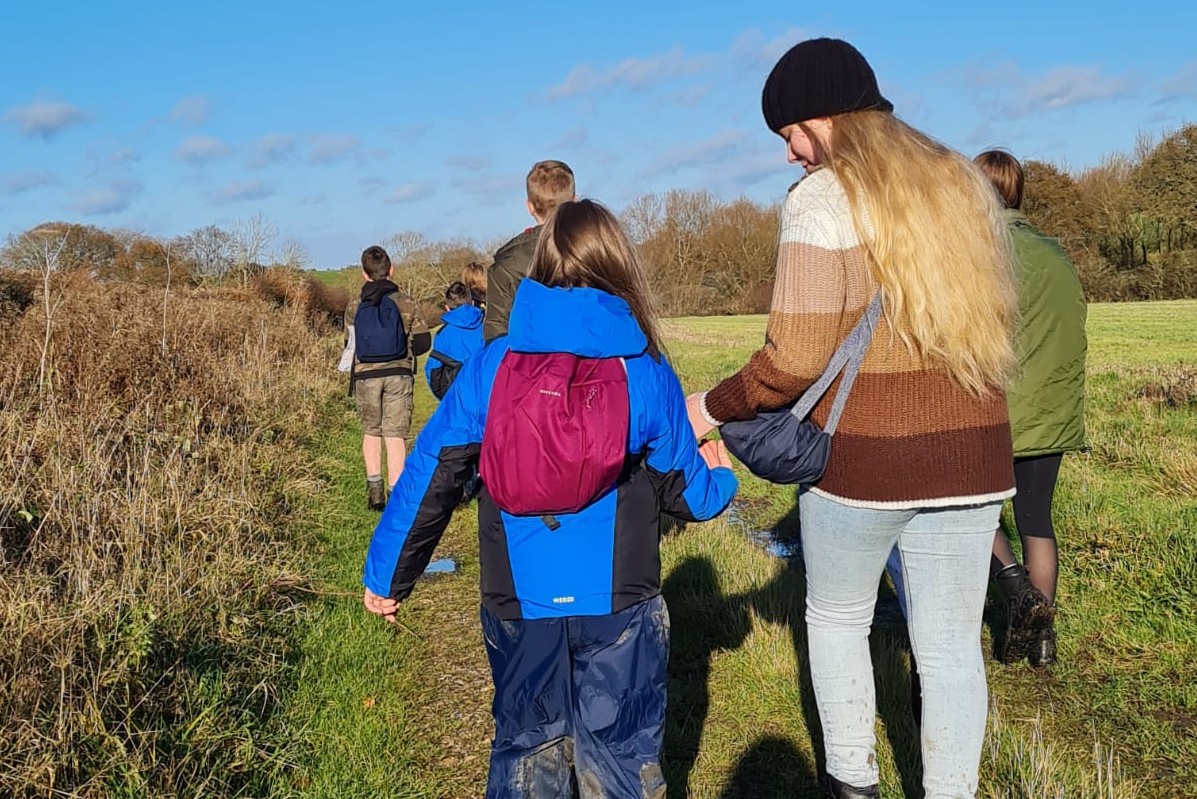 Once back at the Training Hut the exercise continued, with each patrol cooking a one pot risotto from a handful of ingredients (vegan options available) for lunch. Some lunches were a bit later than others as speed of walking and getting lost, otherwise known as navigational confusion, caused a bit of delay of the patrols.
As darkness fell the Scouts were outside watching the skies. The International Space Station went over and they saw Venus, Saturn and Jupiter. Orion was still below the horizon, so they didn't see any attack ships on fire.
Dinner was a splendid vegetable curry accompanied by home made naan bread.
The second night was much quieter, as everyone slept well, tired out after the day's activities.
After another filling breakfast everyone was outside to build a rope bridge, learning, using and testing pioneering skills. This was followed by lunch of pasta, tasty tomato sauce and meatballs then it was time for everyone to help with clearing up.
The final part of camp was to award badges, as several Challenge and Activity badges were completed, with one Scout completing the final requirement of his Chief Scout's Gold Award.
A great weekend of teamwork, friendship and Scouting.