A Party of 20 Scouts from Drake Explorer Scout Unit, Ifield along with some members of the Scout Network have just returned from their summer expedition to Southern Poland. Activities included hill walking in the High Tatra Mountains, cycling in the local countryside where young people were given the opportunity to encounter local culture followed by sightseeing in the former capital of Poland Krakow.
For the first week the young people were split in to small groups for a three day walking expedition and a three day cycle tour.  When walking in the High Tatra's one group making it to the top of Mount Rysy (2503 Meters) the highest point in Poland, and another group went up Kasprowy Wierch (1,987M). Whilst walking in the High Tartra's the young people had to stay in mountain huts, with both teams passing  patches of summer snow, viewed glaciers and had to be careful of brown bears.
For the cycle tour the teams cycled from there base at the foot of the High Tatra mountain to the Pieniny National Park famous for the Dunajec River Gorge where they took a traditional raft down the river.
After a week in the Tatra Mountains they moved to Krakow where they explorers the old capital city of Poland.  The explorer scouts got a chance to try pierogi (Polish dumplings) at the 14th Krakow Pierogi festival, go down the Wieliczka salt mine and visited Wawel the castle in Krakow. Maja Jasko, mum to one of the explorer scouts on the trip and a native of Krakow acted as our guide to her home town.
During their time in Krakow the explorer scouts took an excursion to the Second World War concentration camp in Auschwitz-Birkenau. Expedition Leader Andrew Eastman said "it was important whilst we were so close to Auschwitz to make this trip part of our expedition and gave the young people a chance to reflect".
Sam Lashwood said "The mountains were amazing and Krakow is a beautiful city, I enjoyed the whole experience" .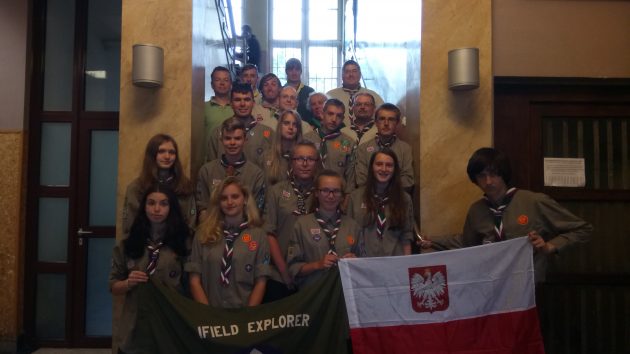 [nggallery id=42]