18-25 year olds can now enjoy Scouting even more with the recent changes being made to the Scout Network.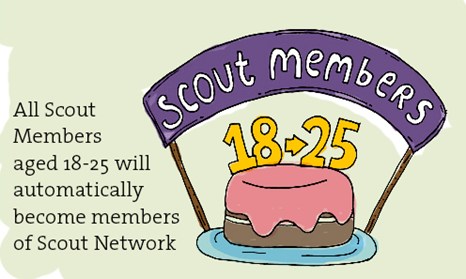 The Scout Network is the final Scouting section and gives opportunities to 18-25 year olds who have an interest in Scouting, their own personal development and having fun!
If you've been following us on Facebook and Twitter, you may have heard that the Scout Network is going through some changes to make the Programme even better and accessible to all young adults between the ages of 18-25. We've put together this article to break down the changes and to point you to all the information you need to know about the Scout Network reboot.
Changes to membership
From 2016 members of Scout Network will not be required to pay membership fees to HQ. This means the Network will cost a minimal amount, and as well as this, once you turn 18 you are automatically a part of Scout Network regardless of any other roles you have in Scouting!
So why join The Scout Network?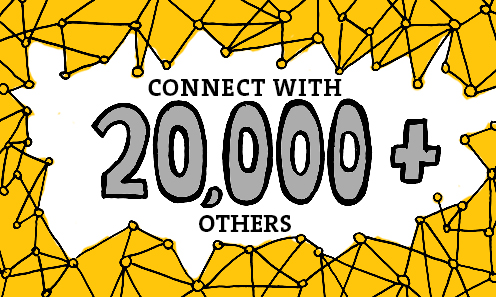 When you reach 18 life starts to look a bit different. Often more opportunities and responsibility present themselves. This means that your scouting life needs to be flexible to fit in with how life maybe changing.
The Network is the perfect community for 18-25 year olds to continue Scouting or start their Scouting journey and join 20,000+ other members who are independently or working together on projects and events around adventure, international and community.
So what are projects and events?
A project should have an impact beyond the immediate team who are working on the project. For a project to be successful the series of tasks need to be planned well, there should be a result/outcome, efficient resources and a timeline.
An event is a single activity that can take place at any given time; an event could be taking part in a climbing session. You may be inspired by this activity and decide to turn it into a project by hosting a weekend climbing session for local schools in your area. You can find out more about project and events here. The flexibility of doing events and projects is you can work on these at a time, place and pace that suits you!
What next?
If you are interested in finding out more about Crawley District Scout Network, please contact our Scout Network Leader, Mark Eastman by clicking here or browse our website for information. We look forward to hearing from you soon.