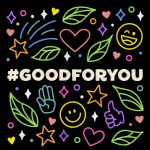 Website crawleyscouts Crawley Scouts
#skillsforlife
Overview
We're looking for an enthusiastic and keen individual to take on this exciting role of Assistant District Commissioner (ADC) for our Scout section. At the last census, Crawley had over 900 youth members between the ages of 6 and 18 involved in our Beaver, Cub, Scout, Explorer and Young Leader sections.
There are over 300 adult volunteers, who undertake various roles including:
Working directly with young people
Managing and supporting other adults
Sharing expertise in programme and activities
The ADC – Scouts will be responsible for inspiring, leading and supporting the development of the Scout section in Crawley. You'll be working closely with our District Commissioner and be a key person in the growth of Scouting in Crawley.
Main contacts: District Commissioner, District Scout Leaders, Assistant District Commissioner Section Support – Beavers, Assistant District Commissioner Section Support – Cubs, District Explorer Scout Commissioner and Explorer Scout Leader (Young Leaders)
Traning: You'll be required to complete the getting started training within 5 months of appointment, and then work towards your managers and supporters wood badge training
Main Tasks
Ensure purpose, method, policies and programme are carried out throughout the Section in the District
Assist GSLs in the encouragement of all Leaders in the Section to provide a balanced programme
Co-operate with District Team to support all Leaders and Commissioners in matters relating to the Section and its Leaders
Promote and encourage the Section in the implementation of all policies of The Scout Association, especially the key policies as laid down in Chapter 2 of POR
Maintain a working relationship with DC, DDC's, and other Commissioners within the District
Work in partnership with District Team in the management of the District
Work with the District Section Leaders to ensure a high-quality programme of events is available throughout the year
Maintain contact relevant to the Section age group within the local community
Promote the Section's Scouting to the local Community
Support the DC in the development of the District
Ensure that regular visits are made to Groups across the district from the District Section Leaders to provide support. Initially, we will need to recruit district section leaders.
Work with the wider District Team to lead on providing support to Sections as we emerge from COVID-19.
Work with the District Team, to ensure that District Section Leaders have regular role reviews.
Ensuring that across the District, we continue to innovate across the programme team
Time Commitment
To help you understand the time commitment for this role, we've included a bit more detail about the expected minimum:
3x District Team Meetings (per year)
3x Section Leader Meetings (per year)
3x District Section Leaders Meetings (per year)
Regular Section Visits
Person Specification
Skills and Abilities
Good communications skills at multiple levels
Ability to empathise with and understand others' problems and issues and develop workable solutions using available resources and perhaps creative approaches.
Chair and run meetings with Section Leaders to discuss, plan and arrange what activities would benefit the Section, bringing the District together collaboratively.
Experience of planning, organising and running activities/events (though there is plenty of help available to help with this initially). It is not expected that the postholder does this alone.
Able to visit Groups about once a year to meet and work with the wider group of adult volunteers in the Section
Familiarity with using email and Microsoft Office applications such as Word, Excel and PowerPoint
Knowledge and Experience
Preferably, experience of working within the Section and their leaders or other adult volunteers (but not essential as this can be developed in the role and taking the training that is required for the position)
Personal Qualities
Able to maintain confidentiality at all times and a high level of personal credibility
Good time-management skills
Friendly, personable and ability to work with and understand other people
Willing to learn and be part of the larger District Team contributing to the development of Sections within Crawley
Understand the limits of the role as agreed with the District Commissioner and when to consult when something falls outside of these – in other words "know what you don't know" and seek help