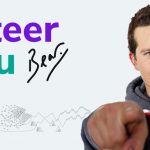 Website crawleyscouts Crawley Explorer Scouts
#SkillsForLife
We are looking for more volunteers to join the leadership team in one of our 4 Explorer Scout Sections who meet on Monday, Wednesday or Thursday evenings. You will be joining to support one of our established Explorer Units with approximately 20 members in each.
You will help plan and deliver a safe and exciting programme for young people aged 14-17, making sure every young person gets the chance to spend at least one night away each year. You'll use your energy and creativity to help young people have fun, develop their potential and earn a wide range of badges and awards, including the prestigious Chief Scout Awards and D of E. Previous activities included Kayaking, Shooting, Climbing, Tomahawk Throwing, Expeditions, Cooking, Hiking and Raft Building.
Of course, you won't have to do this alone; a team of supporters, parents and the young people themselves will help you plan and deliver the programme. But it's your enthusiasm and sense of fun and adventure that will inspire and lead them.
Our leaders are normal people just like you, but by working together they make extraordinary things happen! The Scouts offers fun, friendship and life changing adventure to over 450,000 young people across the UK. But this is only made possible by our talented teams of volunteers and we need you to join our team!
What we will provide
Fun and friendship with like minded volunteers who enjoy adventure!
On-going support and mentoring within your new role
We have an award-winning training scheme for our volunteers so you get as much from it as our amazing young people, including practical skills like first aid and transferable skills like communication and leadership
Full membership to The Scout Association
Access to excellent equipment and facilities
Generous activities budget
Practical and online resources, help and advice for planning future activities, adventures, trips and programme ideas
An opportunity to make a positive contribution to our local community and provide life changing opportunities to the young people in it.
Insurance – as a member of The Scout Association you would be insured while on Scouting events
If you would like more information, please do contact us for a chat – we don't bite we promise! We look forward to welcoming you to the team!