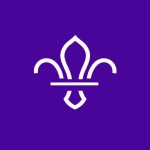 Website CrawleyScouts Crawley Scouts
#SkillsForLife
We are on the search for our new District Commissioner.
In a nutshell, a District Commissioner (team) needs to:
Inspire and enthuse people
Apply strategic thinking to a challenge
Build and lead a team of key volunteers
Be resourceful and energetic
Believe passionately about developing young people and volunteers
The role is both rewarding and challenging, providing an opportunity to develop yourself and those around you. There will be opportunities to meet young people and adults from all walks of life, whose lives have been changed by Scouting. Working with the wider District team you'll inspire, support and develop local scout groups to grow and deliver even more exciting and adventurous activities for more young people.
This role can be shared within a small team.
Core Skills
You'll need to be an effective manager, with good communication skills and able to build relationships with a broad range of people.
You should have good IT skills and access to your own computer.
You should be prepared to attend evening meetings locally (approx. 5 to 10 per month) and undertake other tasks from home at a time that suits you.
Approximate time commitment between 6 and 15 hours per week.