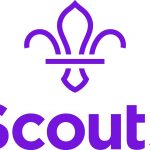 Website Crawley Scouts
Ever wanted to lead / teach a particular skill be this for Archery, Air Rifle Shooting, Canoeing & Kayaking, Caving, Climbing Walls, Climbing & Abseiling, Crate Stacking, Dinghy Sailing, Gliding, Hill Walking. Mountain Biking, Offshore Sailing, Rafting, or other SA approved activities – if so, this is the role for you!
Full training can be provided.
Description
To manage and lead the delivery of the relevant Adventurous Activity in accordance with Scout Association Policy, Organisation & Rules (POR), and applicable national activity guidelines. In particular, the planning, organisation, safety and delivery of the Adventurous Activity for which you hold the appropriate Scout Association Activity Permit. The Activity will be conducted with the help of other Group Activity Instructors, Section Leaders, Assistant Section Leaders, Section Assistants, Young Leaders and members of Scout Active Support as appropriate.