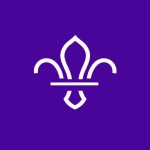 Website CrawleyScouts 2nd Crawley Scout Group
#SkillsForLife
2nd Crawley Scout Group are looking for a volunteer with management experience who wants to do more in their community, with good interpersonal skills and the ability to motivate and inspire others.
2nd Crawley Scout Group is part of Crawley District Scouts and offers a vibrant, exciting and adventurous programme for young people aged 6-14. The group operates from a well equipped Scout hall and provides Scouting to over 60 young people supported by a team of 16 volunteer leaders, assistants and administrators. The group consists of Beaver Scout Colony, Cub Scout Pack and a Scout Troop with an executive committee (trustee board) responsible for the management of finance, assets, property, equipment and resources.
As Group Scout Leader you would be responsible for leading 2nd Crawley Scout Group, ensuring that we provide good quality Scouting for young people, and taking us forward into the future. You will need to be capable of providing effective management and support for people of all ages.
You should have good IT skills and access to your own computer. You should be prepared to attend evening meetings locally (approx 4 to 8 per month) and undertake other tasks from home at a time that suits you. Approximate time commitment between 4 and 10 hours per week.