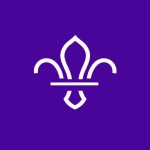 Website crawleyscouts 1st Northgate Scout Group
We are looking for a Scout leader to join 1st Northgate Scouts.
If you enjoy camping, climbing, hiking, other outdoor adventurous activities and much much more then please join our group and start a new adventure.
We meet on Fridays at 5th Crawley Scout hut at Gales Place.
If you are interested and would like more information please contact our Group Scout leader on; gsl.1stn[email protected] or [email protected]
All training and support will be provided.
In this role you will be supporting the Scout Leader.
Please join, and help us inspire young people to reach their full potential and help provide them with essential skills that they will carry with them for the rest of their lives.